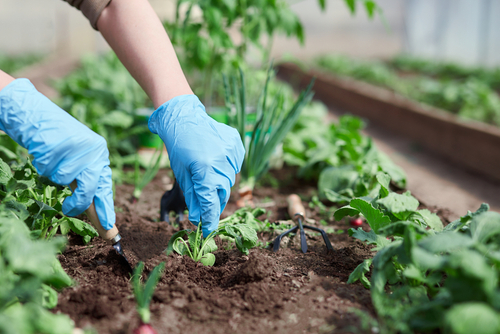 As the warm weather sets in, spring cleaning is a popular tradition to refresh your home for the new season. Today, we're taking the ritual outdoors! After a harsh winter, your yard could probably use some cleaning up before the greenery and gardens make their annual return. Keep reading for your complete to-do list for lawn maintenance in Auburn CA. 
Rake It Up: The first step to any cleaning day is to pick up the mess. There's no doubt your lawn is covered in fallen leaves, dried up foliage, and maybe even dead fruit from the neighbor's tree. Rake up the damage, trash everything, and let your lawn breathe for a bit. 
Weed It Out: Nobody wants weeds taking over their landscape, but in the winter months, our landscape tends to fall to the backburner. It's time to give your yard the old "whack and weed". We recommend applying a weed killer after to prevent issues into the season. 
Bye Bye Bugs: In the interest of removing damage, pest and disease control is a must for any decent landscape. Whether you're working on your annual veggie garden, finally putting in those rose bushes, or just trying to keep up with the Jones', pests are a sure way to ruin your plans. There are a range of options from pesticides to insect reinforcements, so do your research to see what's best for your lawn maintenance. 
Finishing Touches: Once you've assessed the damage from the cold weather, you can begin revamping your lawn. Plant grass seeds to rid of any dry patches, pick flowers and plants to compliment your home, and set a schedule for lawn maintenance. Mowing the lawn, trimming the hedges, watering the plants, and regular TLC are essential to keeping up your landscape design throughout the year. 
From small grassland to elaborate landscape design, spring is where we thrive. Your yard deserves the best treatment to recover from the winter months. We're happy to give it!
For more information regarding lawn maintenance in Auburn CA as well as grass landscaping and landscaping services Sacramento CA, visit us at https://aronsonlandscape.com.