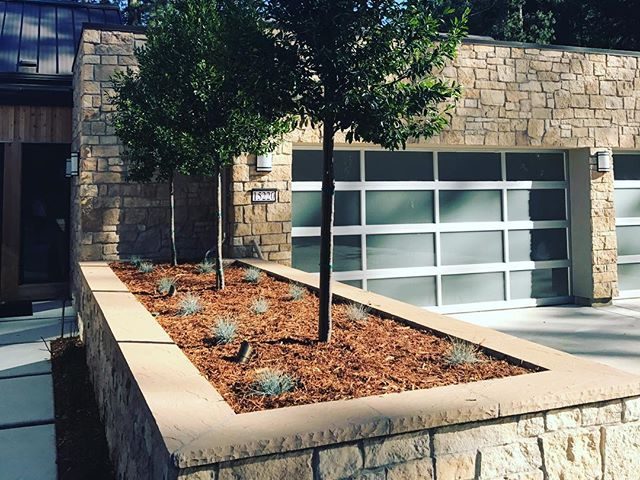 The Hottest Summer Trends For Residential Landscaping
Aronson Landscape Offers, Design, Install and Maintenance Services
For residential landscaping Auburn homeowners are looking to create beautiful backyards that also add function to allow for more entertaining and enjoyment. For years, Auburn, CA residents have turned to Aronson Landscaping for advice and expert installation of residential landscaping plans, hardscapes and artificial turf. See some of the latest summer trends and count on the landscaper Auburn turns to for design and maintenance of beautiful backyards.
Sustainable and Tech-Friendly
Customers today are looking for sustainable solutions that are also tech-savvy, according to the 2017 Residential Landscape Architecture Trends Survey offered by the American Society of Landscape Architects. It's no surprise that Auburn, CA residents want solutions that include wireless service or other internet connectivity.
Drought-Tolerant, Native Plants
Using native species cuts down on intrusive and invasive growth and ensures that plants, flowers and trees can tolerate and thrive in the California climate. At Aronson Landscape, we work closely with customers to understand their preferences in size, color, shape and number, and develop a landscaping plan that matches it.
Water Conservation
It's no surprise that residential landscaping Auburn residents install has a focus on water and energy conservation. Aronson Landscape offers innovative irrigation systems that save water, time and money. We use smart controllers that control water distribution based on local weather, soil moisture sensors that adjust schedules based on saturation levels, and rainfall shutoff devices that detect rainfall and stop accordingly.
Low Maintenance
As the landscaper Auburn turns to for residential landscaping solutions, we understand the desire to keep things simple. We install many different kinds of hardscapes, including built-in barbecues and outdoor kitchens for dining al fresco; patios, walkways and retaining walls to add form and structure; and pergolas, ponds and pools for enjoyment. We offer comprehensive landscape maintenance services to keep your newly designed and installed space looking beautiful at minimal cost.
Reduced Lawn Area
The trends survey noted that homeowners are looking for less lawn area, preferring to install more pathways, gardens and patios. We offer an artificial turf conversion service that turns concrete spaces and lawns into maintenance-free, beautiful green spaces. Artificial turf eliminates watering costs, drains 30 percent faster than natural grass, is made from recycled materials and is recyclable.
Food and Vegetable Gardens
California's climate makes for ideal growing conditions, whether for vegetable gardens, fruit trees or vine-grown foods like olives or grapes. Let our design teams help you create the right solutions that let you enjoy the fruits of your labor!
Fire Pits and Fireplaces
When the sun sets, having a warm spot where family and friends can gather together, enjoy a marshmallow or hot dog or listen to the crackle of a flame is a perfect way to end the day.
Aronson Landscape has been helping California residents and businesses with landscape design, installation and maintenance for 10 years and are the experts in residential landscaping Auburn. We offer free estimates and, if you don't see an improvement in your property in the first 30 days, the first month of maintenance is on us.