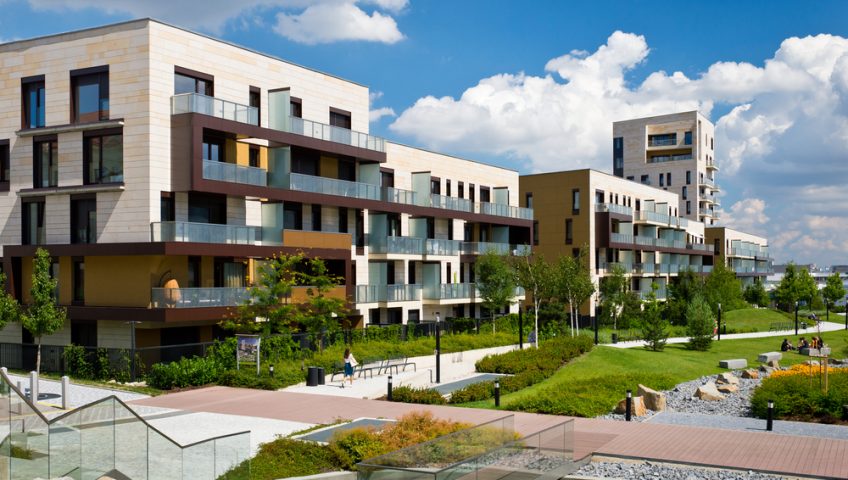 Ways to Upgrade and Maintain Your Commercial Landscape
Add Amenities and Early Applications that Improve the Look of Your Property
When looking to improve a commercial landscape Sacramento CA property owners and managers turn to upgrades that attract and retain tenants. By choosing the right commercial landscaping company Sacramento CA companies can ensure that amenities that will drive more business. And by focusing on commercial landscape maintenance Sacramento CA business owners can keep their properties looking pristine. That's why so many Sacramento, CA, companies choose Aronson Landscape.
The Impact of Amenity Upgrades
Amenities are a great way to attract tenants, whether to an apartment building, mall, office building or office park. Your corporate tenants value locations with lots of amenities in order to attract and retain employees. Amenities run the gamut from having adequate parking to more elaborate waterscapes and outdoor patios.
Here are some of the most popular amenities for a commercial landscape Sacramento CA property owners are installing:
Rooftop decks, gardens or observation decks for business events

Patios for outside lunches and corporate gatherings

A cistern to collect rainwater for irrigation an reduce the need for complicated sprinkler systems

Bicycle facilities, including secure storage, and paths

Outdoor courtyards and terraces with furniture

Putting greens

A dog-walking area for tenant or residents with pet-friendly policies

Well-lit sidewalks and pedestrian pathways

An outdoor basketball court

Fencing that frames and protects your property

A water fixture such as a pond, fountain or waterfall that creates soothing sounds and contemplative fixtures
Work with a commercial landscaping company Sacramento CA area business leaders trust to strategize, plan and install the outdoor amenities that boost occupancy and retention rates.
Prep to Keep Your Property Beautiful All Year
There are steps your Sacramento, CA, company can take early in the year to guarantee gorgeous landscaping all year long. Here are a few things to incorporate into the commercial landscape maintenance Sacramento CA properties need:
Pre-emergent herbicide applications that keep weeds and crabgrass from growing. These treatments won't prevent the germination of seeds, but will limit growth. Timing is critical; if weeds have sprouted, it's too late for these applications.

Irrigation and drainage systems checks to make sure that downspouts, gutters, nozzles and sprinkler heads are working properly, cleaned and working properly.

A complete property assessment to determine the status of the entire grounds. Having your commercial landscaper walk the grounds helps identify debris, damage, cracks, missing stones, damaged siding, missing roof shingles or issues that need to be addressed.

Power wash your hardscapes and other outdoor amenities to keep parking lots, entryways, pathways and sidewalks clean and in good working order.

Trim and prune trees, shrubs and bushes to remove dead material, keep their shapes, promote healthy growth and clear encroaching vegetation.

Plant new annuals and change up perennials to add new splashes of color. Add mulch to reduce weeds and beautify plant and flower beds.
Aronson Landscape offers a full range of commercial landscaping installation, amenities and maintenance services. Learn more about our landscape design and ongoing maintenance by contacting us today.