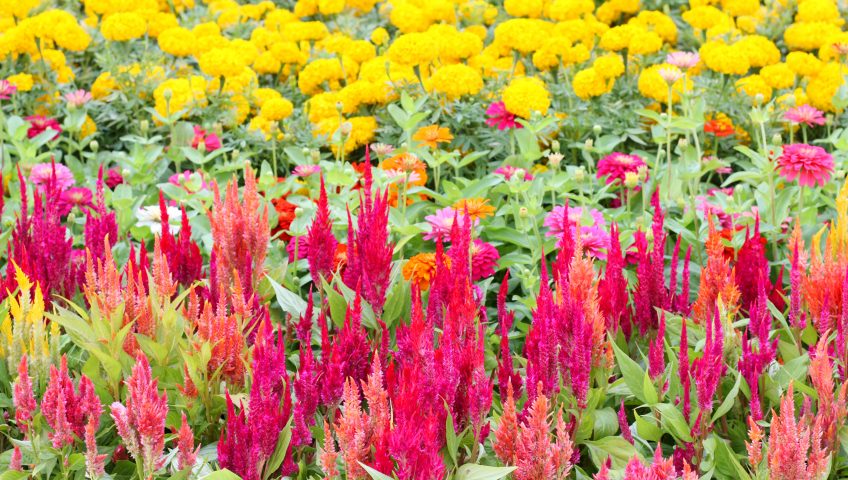 3 Seasonal Commercial Landscaping Tips to Employ This Spring
Aronson Landscape Offers Expert Services Year-Round for Commercial Customers
Spring will be here in no time, meaning it's time for commercial landscaping Sacramento CA clients turn to for great-looking properties. Aronson Landscape offers commercial landscaping Sacramento CA clients have trusted for years for expert, thorough, and professional service. That's why we're the commercial landscaping company Sacramento CA turns to for great work all year. If you're looking for the top choice in Sacramento, CA commercial landscaping, give us a shout.
In preparing for the warmer months, here are three tips for what to do with your commercial landscaping Sacramento CA.
Assess, Clean Up, and Repair
Every spring it's a good idea to do a walkthrough of the entire commercial property. This inspection can identify any damage or issues that arose during the cooler fall and winter months that need to be addressed. Debris, broken pavement, downed branches, broken or damaged hardscapes, and improvements to plant, flower, and tree beds can all be identified early on.
Spring is the right time for clean up for commercial landscaping Sacramento CA properties. All that debris, leaves, branches, twigs, dead plants and flowers, can be cleaned up and removed, making it easier to do new plantings, treatments, and mowing.
Just as your property needs to be inspected, so too does your irrigation system. Winter can wreak havoc on the controllers, sprinkler heads, nozzles, and valves that are the heart of your irrigation system.
Having a sound irrigation system keeps your greens healthy and lush. A drip irrigation system further pinpoints where the water goes and helps to conserve water.
Apply Needed Treatments
You'll want to take the spring months to apply necessary treatments to keep greens, plants, and flowers growing healthy all year long. Spring is an ideal time to apply herbicides to get rid of any existing weeds and to prevent crabgrass and other weeds from growing later in the season.
Spring is also a good time to apply insecticides, especially for those that are invasive and can do damage to plants, flowers, and other areas of your property.
Aerating your property allows for water and nutrients to permeate deeper into the roots of your grasses and promote healthy growth all year long.
Finally, spring is the right time to apply fertilizer treatments to encourage healthy lawns, flowers, trees, and plants throughout the year.
Maintaining Plants and Flowers
Spring is ideal to have your commercial landscaping company Sacramento CA take care of your trees and shrubs that need a little attention. Trimming and pruning can help remove damaged, diseased, or dead limbs and keep remaining plants stronger. This work can also remove hazards that can be blocking walkways or doorways.
This is the time to plant annuals and clean out any plant or flower beds that need some attention. New mulch in these beds also allows for better water retention and prevents weeds.
For quality commercial landscaping in Sacramento, CA, trust Aronson Landscape Inc. for all your spring needs and year-round service.