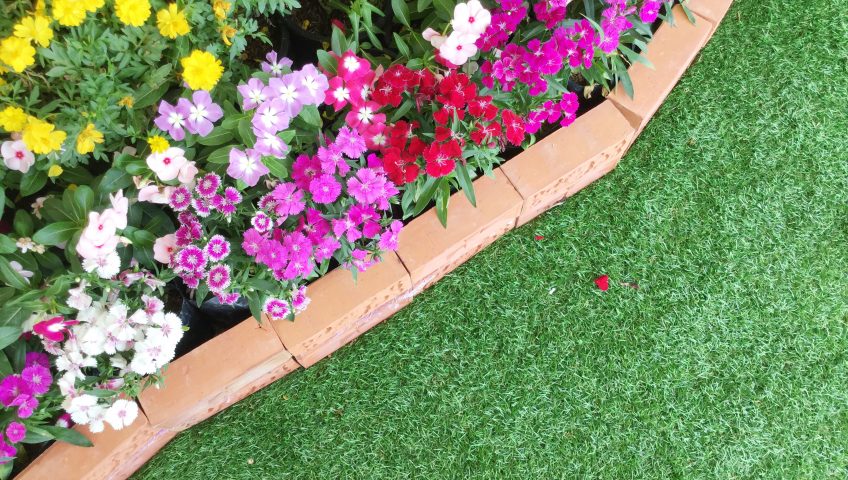 Top 5 Summer Landscaping Ideas
Edible Gardens, Creative Hardscapes, and Water Features Are Popular Options To Transform Yards
Are you an Auburn, CA, area resident looking to reinvigorate your property this summer? Look for residential landscape design Auburn CA residents know will delight and transform your yard. With a flair for creativity and expert care, Aronson Landscape offers landscaping services Auburn CA loves. Here are a five ideas for summer landscaping Auburn CA homeowners are building and planting to enjoy all year.
Edible Gardens. Permaculture is a growing trend across the world, and the popularity of planting edible gardens is increasing rapidly. Many homeowners choose to start simple by planting perennial herbs before working up to vegetables, fruits, and edible flowers. Some choose to plant hanging fruits and veggies.
A similar idea gaining ground is planting a natural dye garden. Among the plants that can be planted are indigofera (blue), larkspur (yellow), lilac (yellow/orange), and even carrots (orange) can be used to create natural dyes used to color textiles, yarn, and clothes.
Just Add Water. Water creates a beautiful contrast in landscaping Auburn CA choose this year. At Aronson Landscape, we can help you with a residential landscape design Auburn CA neighbors and visitors will love. Want to add a pond with fish? How about a fountain or waterfall? Adding water will attract different types of wildlife, and give you new sights and sounds to enjoy as part of your backyard this summer. Using natural stone to contain the feature adds to the aesthetic.
Multiple Plant Options
There are many options available for plants to add to your Auburn, CA, property.
Choosing native plants is always a good choice. They will usually grow stronger and require less upkeep, reducing your maintenance needs and cost.
Potted plants are a great way to add different shapes, colors, sizes, and heights to your landscape. Potted plants can add splashes of color to different yard areas, with whites and pinks popular choices for summer months. And with potted plants you can swap them around and change them with the seasons.
Diverse plant installations with species that bloom at different times of year help you add lovely variety and surprises to your vista.
Looking for a particular plant idea? Try lavender, which adds aroma and bursts of color while requiring little watering. It also doubles as a bug repellent.
Let There Be Light
When choosing Aronson Landscape for your landscaping services Auburn CA residents can create designs that incorporate lighting for safety and style. Landscape lights play many roles, from illuminating sidewalks and steps or to highlight garden beds, trees, and shrubs.
Lighting fixtures can also be added to some covered patios enclosures to let you relax in comfort and illumination.
Shrubs For Small
Towering trees may not work in every yard. Go small with shrubs instead, with dwarf varieties that can create beautiful options with very little maintenance.
Want to transform your summer landscape? Contact Aronson Landscape today for a free estimate.