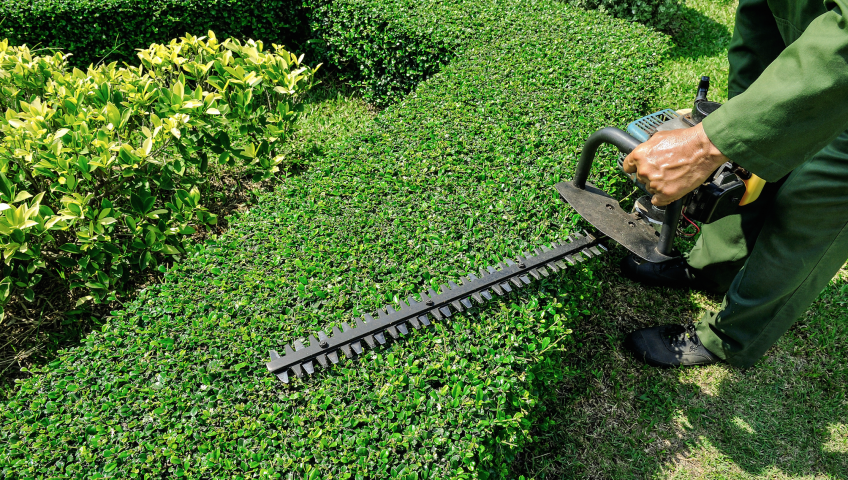 Questions To Ask Before Hiring a Landscaper
There are many factors that play a role in selecting the best landscaper for your residential landscaping or commercial landscaping needs in Auburn CA. Finding a landscaper that you like on a personal level is a good starting point. Figuring out how to select the right landscaper or landscaping company for your home is the next step. Before asking potential landscapers questions about their work, you should probably ask yourself a few questions first.
It is important to determine your landscaping wants and needs before hiring a landscaper. If your sole needs are to maintain the health of your lawn, then you need a company that specializes in residential lawn services. However, if you are looking to redesign your yard and need someone who specializes in landscaping design, then you will need someone with that specific expertise.
When selecting a landscaping company, you are probably looking for 3 things, good price, good quality of work, and good customer service. When interviewing landscapers, here are a few questions that you can ask in order to determine whether they have these three key attributes.
Are you a full-service landscaping company or a landscaping maintenance company?
This question will help you determine whether they have the landscaping design expertise or if their strengths are limited to landscape maintenance service.
Are you bonded and fully insured?
This is an important question for any type of contractor who does work on your home. It is especially important for a landscaper who will be moving heavy plants and trees and could be operating machinery on your property.
Who Will Be Managing My Project?
Find out who will be the point person on your project and whether that person will be at your home on a regular basis. You will want that person to manage the staff who are working on your property so you don't have to and you will want to be able to communicate with them regularly.
Do You Have A Guarantee?
Reputable landscaping companies, like Aronson Landscaping will be willing to guarantee their work for you. The Aronson Guarantee is that "if you are not completely satisfied with their service or do not see an improvement in your property's appearance in the first 30 days, then your next month of landscape maintenance is free."
What Is the Landscaping Installation Process That Will Be Used?
Landscape installation can be broken down into a few categories…First, how are they going to build your project? Second, what materials, plants and equipment will they be using? A good landscaper should have some standard building practices and should be able to share their details of how they will build and maintain your project.
If you are looking for a great landscaper or landscaping company in Auburn CA, for landscaping maintenance, landscape design or landscape installation, then contact Aronson Landscape at 916.243.9350 or email us at levi@aronsonlandscape.com.