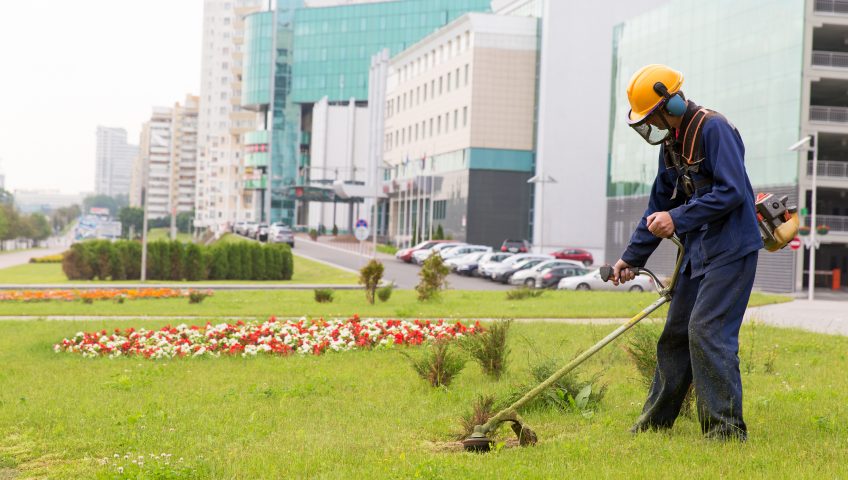 Aronson Landscape Provides Commercial Lawn Care Services and
Sustainable Landscapes For Environmental Solutions
As a business in Sacramento, California you know how important it is to take advantage of sustainable landscapes. At Aronson Landscape, we offer sustainable environmental friendly solutions to your commercial landscape requirements. Making a good first impression is important in the world of business. Many client's and visitors began evaluating your company the moment they drive up to the location. You want your landscaping to look great, but it is also important to ensure it is low maintenance and drought tolerant. Whether you prefer the look of natural grass or the convenience of artificial turf; our professionals will exceed your expectations.
Sustainable Landscapes
Whether you own a business or are a commercial property manager, you truly need and deserve efficient options for low maintenance lawn care. We provide an impressive design that provides your location with impeccable curb appeal. Our highly trained and experienced professionals offer professional installation of all your soft or hardscape requirements. In addition, we offer outstanding follow-up maintenance service to make certain your landscape always displays the image you desire.
Conserving water is essential in Sacramento and throughout California. We offer extremely efficient commercial irrigation systems that are designed to ensure superb looking landscape without wasting water. Our professionals will expertly install smart controllers that display water in accordance with the weather conditions. We can also install soil moisture sensors that analyze the soil moisture level and disperse water at just the right time. Rainfall Shutoff Devices automatically interrupt the irrigation process should it begin to rain to conserve water as well. These systems are very effective and easy to install by our trained professionals.
Artificial Turf or Drought Tolerant Landscaping
Artificial turf is an efficient alternative to natural grass because it is a low maintenance product. There is no need for watering or additional maintenance service. There are a variety of products to choose from and you are bound to find one that will enhance the curb appeal of your commercial property.
We specialize in drought tolerant landscaping procedures. There are many plants, shrubs, and trees that are ideal for drought-ridden conditions. These require less water and maintenance as well. Our knowledgeable professional will assist you in finding the most favorable products for your office, retail outlet, apartment building, industrial park, or medical facility.
At Aronson Landscape, we also provide natural or drought-tolerant design and installation for condo complexes, government buildings, and homeowner associations as well. We will install water features, lighting systems, and seating areas. Our landscaping team provides sustainable landscapes at competitive prices.