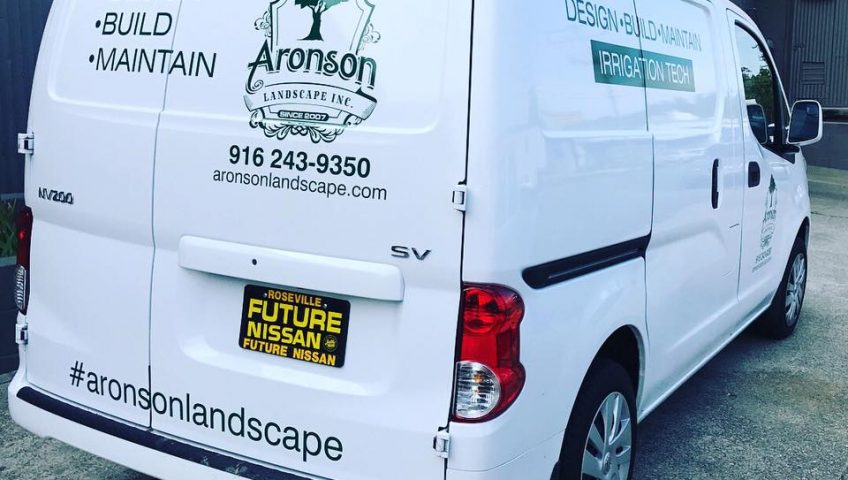 Common Mistakes Homeowners Make When Hiring a Landscaping Company Sacramento
Aronson Landscape Inc. Offers Design, Installation and Maintenance Solutions for Sacramento Residents
Are you a Sacramento, CA homeowner looking for some help with landscape design, installation or maintenance? You'll want to be sure to carefully consider that you hire a trusted landscaping company Sacramento residents have long relied on for quality work. To find the right landscape contractor Sacramento residents can trust, avoid these common mistakes.
Not Checking References
When you're looking to hire a landscaping company Sacramento residents should be sure to ask for many references. Ask to speak to recent clients who have had the similar kinds of work done that you're looking to have done on your property. Ask the references if the work was done on time, if the quoted prices were accurate, and, most importantly, if they'd hire the landscaper again.
Not Verifying Credentials
A reputable landscaping company Sacramento homeowners want to hire will have the proper licenses and training. You can check with state licensing agencies and the Better Business Bureau to ensure there are no outstanding issues and that stated licenses are up to date.
Not Hiring Experienced Professionals
If you're going to trust your Sacramento, CA landscape design or installation to a new contractor, you want to be sure they have the right experience. Ask about similar work they have done and ask to see pictures of those projects. Whenever possible, be sure to check out a project that was recently completed, plus one that was done a few years ago to see whether it has stood the test of time.
While years of business are important, what's more important is relevant work experience on the kinds of tasks you need completed.
Not Understanding Quotes and Payments
Most reputable landscape contractors will give you a detailed, written estimate of the work to be done. You want to know whether the estimate you've been given is a fixed price or could change. And if you ask for changes or additions to the project, how will those be handled?
You want to be sure that your estimate is comprehensive and includes the costs for labor, materials, design, installation, permits, disposal fees and equipment rentals (if applicable).
You should also know how much money needs to be provided as a deposit and how other payments are scheduled.
Finally, never agree to have work done without a signed contract.
Not Checking Insurance Coverage
Landscape installation and maintenance usually involves lots of personnel and equipment. If there is an accident to an employee, family member or visitor while your landscaping project is being done, ensure that you understand how you will be protected. Most landscape contractors carry workers' compensation and liability coverage. It's perfectly OK to ask for a copy of those policies and to show them to your own insurance agent, who can help you understand your own liability, if any.
Aronson Landscape Inc. has 10 years of experience helping Sacramento homeowners create and maintain beautiful landscapes. We offer planning, design, installation and maintenance services at affordable prices with excellent service.